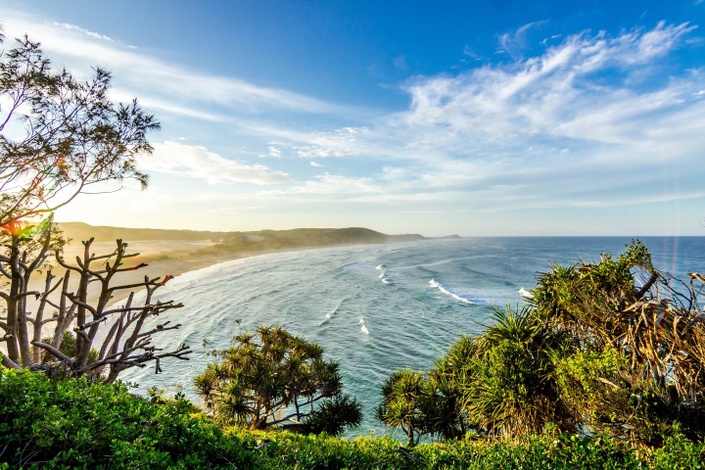 Ready For Departure
Be Fully Prepared For Your Next Travel Adventure
Here's the truth - packing lists are great for getting organised when travelling, but wouldn't it be great if you had a little more help planning and organising all aspects of your travels?
How about some creative ideas and help with:
Choosing your next destination. Summer sun, winter weekender? Go solo, or as a couple, or with family, or friends? Keep it local or go long haul? Choices, choices.
Making the trip an enjoyable experience filled with meaningful moments that will create lifelong memories.
And then there's the packing! You want to pack the right things in the right numbers, so you're not lugging a bulging suitcase full of stuff that won't see the light of day while you're away.
Figuring out what to see, what to do and where to eat, so you don't miss out any must-do options.
Buying souvenirs to bring home that are a winning combination of style, simplicity and size. Because who wants a kitsch keepsake that will only end up in the 'to trash' pile when next you declutter.
Returning home and keeping that feeling of 'rested and rejuvenated' longer than five minutes.
That's a lot to organise to achieve vacation victory and a packing list alone is not the solution.
Travelling can give us some of our best life experiences. However, it's not all happy memories when you realise...
You have a long list of dream destinations to visit, but it's years down the line and you still haven't crossed any off your list.
You keep wishing you had seen more of the sights on your last trip.
You frustratingly pack and re-pack your suitcase but still end up with a suitcase that bulges at the seams.
And then end up with 'nothing to wear' by the second day of your holiday.
You have holiday mementos that looked cute in the shop, but now you're home they've ended up in a heap of clutter.
You're pretty hazy on the details enjoyed your holidays, but when discussing your travels more than two weeks after getting home, you realise you're pretty hazy on

the details and can't recall the name of that lovely restaurant you ate at on the last day of your trip.
It really doesn't need to be like that.
"Not all who wander are lost"
JRR Tolkien
You can have a holiday where you'll:
Finally take a trip to one of your dream destinations.

Clearly choose luggage that meets your needs and the criteria for the major airlines.

Curate a vacation closet that works for you for the entire trip.

See the sights...

Easily and intentionally choose suitable gifts and souvenirs at the drop of a hat.

Return to a welcoming home and retain that holiday feeling for days and weeks to come.

Savour, recall and share your travel memories time and time again.
Yes, this is possible, really it is.
Introducing: Ready For Departure
A comprehensive travel planning and preparation workshop that will get you ready to travel wherever your wanderlust takes you, so your adventures are relaxing and enriching.
Years ago, when I first caught the travel bug, it wasn't all sunshine and smiles.
I had a busy life and holidays were for relaxing, but I soon realised I needed to carve some time out of my daily schedule before I travelled to get organised otherwise my travels were not going to be relaxing at all.
Back in those days, I missed flights, I lost luggage and was caught unawares. I made hotel bookings at the last minute that once ended up staying miles from civilisation, literally. I have forgotten items crucial to my trip, hello favourite sunglasses -what do you get when you realise too late that you've left your favourite sunglasses at home? Squinty-eyed photos, yes I have proof. Once on the first day of a holiday with a significant shopping itinerary, my credit card was declined and blocked, nope I didn't inform my bank I was going away. God to know that anti-fraud mechanisms do work though!
It didn't take me long to figure out that something had to change to make my travels memorable for the right reasons.
I started of using a packing list which I found really helpful. That spurred me on to looking at all aspects of my travel planning process and trying out lots of different ideas and techniques.
Eventually I came up with a repeatable solution to make the whole preparing for travel process and holidays smooth and simplified process.
I have used all that knowledge and experience to create a simple step by step system that takes you through your travel planning timeline. I have refined each step of the course during the many trips I have taken. Now, I invite you to join me as I share with you all that I've learnt, discovered and implemented on my travels so you too can get organised and
Ready For Departure.
Here's What You Get In The Workshop:

Nine Video Tutorials guiding you through the whole travel planning process.
Lifetime online access to all videos.

A 20- Page Printable Travel Planner Pack complete with packing lists, outfit planner, travel journal, crib sheets and more.

During the workshop you will learn:
How to turn your wanderlust wish list into a concrete calendar so you can finally take the trips that you dream of and can finally cross them off your list.
How to choose the right size luggage that works for carry-on and check in.

How to use a super simple packing formula for your holiday wardrobe (with examples).

What clothing items to pack for the best mix of outfits, shoes and bags.

How to maximise the fun in every vacation to make your experiences really memorable.

How to achieve clarity about keepsakes so you'll want to keep them forever.

How to remember and recall the highlights of your travels for years to come.
How to set up your return home to keep the holiday vibe alive.
Here's What's Covered in the Workshop: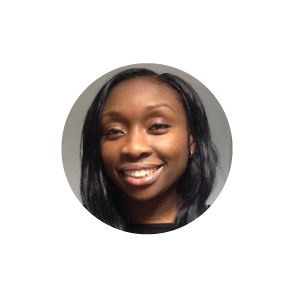 Now who is this Miss
Organised Traveller?
Planes, trains and automobiles have ferried me around the Americas, Africa, Asia and all over Europe. During my travels I have experimented with lots of

different ideas, systems and approaches to make preparing to travel and going
on holiday a smooth and seamless process.
Welcome!
Ready For Departure is a great fit for you if...
You're planning your first ever trip and you want to do it the best way from the get-go.

You're not sure where to start planning a holiday.

You want to spend as little time planning your travels as possible.
You want to go away but keep putting it off because you feel overwhelmed when you think about organising it all.

You're a seasoned traveller but you haven't nailed a sound system to plan your travels yet.

You've travelled a lot for business, but now you're going to travel for pleasure.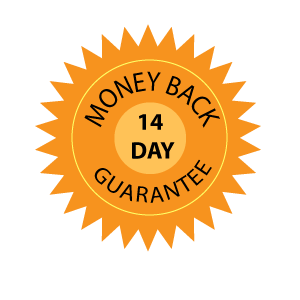 Ready For Departure combines all my techniques for making your travel preparation an organised process. If for any reason you're not happy with the course, please request a refund within 14 days of purchase.
Frequently Asked Questions
Will I receive anything in the mail?
Ready For Departure is a digital programme, so everything takes place online. All the course materials are PDFs that you can download and print as many times as you want. Once you purchase and create an account, you'll get instant access.
How does an online course work?
Once you've enrolled and created an account, you get online access via this website to all the course materials. You'll be able to watch the videos anytime you like, on any and all devices you own (smartphone, tablet, laptop or desktop computer) just by signing into your account.
When does the course start and finish?
The course starts now and never ends! It is a completely self-paced online course - you decide when you start and when you finish and how quickly you want to go through the material.
How long do I have access to the course?
How does lifetime access sound? After enrolling, you have unlimited access to this course for as long as you like - across any and all devices you own.
Can't I just use a packing list?
Sure, you can. However a packing list helps you organise and remember what to pack. It won't help you use simple outfit packing formulas that work for every holiday. And there's more to getting organised to travel than what to put in your suitcase. Ready For Departure helps you plan all those aspects of your trip too.
Can't I just get this information from the internet for free?
You can get information online for just about anything these days, but that's not to say it will be easy to find or all in one place. Ready For Departure has distilled information that I have used to make my holiday prep easier than it ever was. Sharing this with you will hopefully save you time and effort.
What if I am unhappy with the course?
I would never want you to be unhappy with your purchases from me. If you are unsatisfied with Ready For Departure, please contact me in the first 14 days and I will give you a full refund.
"Spend Your Money On The Things Money Can Buy. Spend Your Time On The Things Money Can't Buy"
Haruki Murakami